The Fate of Bury and Bolton
By Simon Rose
I am a Bristol Rovers supporter. As you may know, Bristol's best club play in England's third division alongside former Premier Division clubs with rich histories like Ipswich, Portsmouth and Sunderland. Up until August 27, Bristol Rovers also shared the division with another club, Bury FC, who after 125 years, had their membership from the English Football League "withdrawn".  As a result, EFL's League One, typically home to 24 clubs, will play with 23 for now. Hopefully this is where it stops as another League One side, Bolton Wanderers have been given fourteen days to find a buyer [Editor's Note: it looks like Bolton did in fact find a buyer yesterday] or else they will face a similar fate to Bury FC.  It is ironic that withdrawal is the official word choice in the statements released by the EFL, as the supporters of these two clubs will undoubtedly be the ones suffering from withdrawal on Saturday afternoons.
Bolton were founded in 1874 and were in the Premier League as recently as 2012. Many would argue that Bolton are the third biggest club in Greater Manchester, behind a couple of clubs known the world over. The fact that the Wanderers are on the brink of collapse given European qualification less than 15 years ago is astounding. Undoubtedly, it is difficult pill for the community to swallow and demonstrates how poor business practices can decimate even an accomplished football club.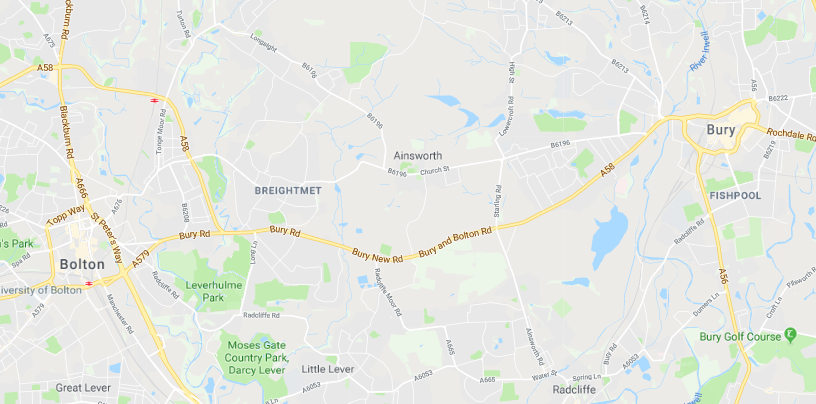 So why are you reading about two English clubs who play eleven miles apart from each other just north of Manchester on NISA Nation?
While professional soccer clubs are businesses, they are also more than businesses.  My wife can tell you when it is Saturday morning based solely on the fact that the bleeps and pings emanating from my phone are different. If I can't watch the Bristol Rovers match, the updates go to my phone and irritating noises will fill the room for the next ninety minutes plus stoppage time. There are very few businesses that inspire that level of madness loyalty.
Soccer clubs are businesses that must be built on sustainable models.  At their root, the best soccer clubs are manifestations of the communities in which they play. Supporters are not simply "guests" to be entertained. Instead a community club must be a representation of the supporters. Take a moment to read what this Bury supporter wrote the day her club was evicted after 125 years.
"This is more than a game to people like me – it's who we are and what we do."
Many owners have come out and stated that they are not really owners of the club but stewards keeping it healthy for their community's next generation of supporters.  A community focus is what the best clubs are built on.
There is something special about supporting a local soccer club.  You find a community. You build relationships. And eventually it becomes a part of your identity.
As a supporter of Bristol Rovers, I have felt the joy of promotion. I have also experienced the sting of relegation. If the future of the Bristol Rovers was ever in question, it would be on my mind all the time.  The loss of Bury FC – a club in the same division – and the ramifications of that loss is a reminder of the deep connection between club and community. It is my hope that one day soon, NISA's clubs will forge the same bonds with their communities. Several of our clubs are prioritizing community connection as an important part of what they are about as we head into our first season on Saturday. It is that deep connection to community that represents the true and unique value of a soccer club.
I look forward to the time when the phones of husbands and wives in communities across the United States irritate their partners with updates from NISA matches. I want fans of NISA clubs to feel the deep connection that I experience supporting Bristol Rovers #UTG. That is what community driven soccer is all about. That is what we hope our clubs achieve in NISA.
 "This is more than a game to people like me – it's who we are and what we do."
 – Hannah Monaghan, Bury FC supporter
August 27, 2019