By: Sebastian Johnson
Juan Hernandez has accomplished things few men have. Over his 126 games played for Chattanooga FC (CFC), the second most ever played for the club, he became their sixth-leading scorer of all-time and their all-time leader in assists. Now, as Hernandez looks to the future, he prepares to take the next step in his storied career – and it's a step he's been preparing for since he was just 15 years old.
"Well, I'm from Spain, so I don't think I really had much of a choice," Hernandez laughs, recalling his youth growing up in Madrid. "Since I was a kid – since I was born even — I always loved the game."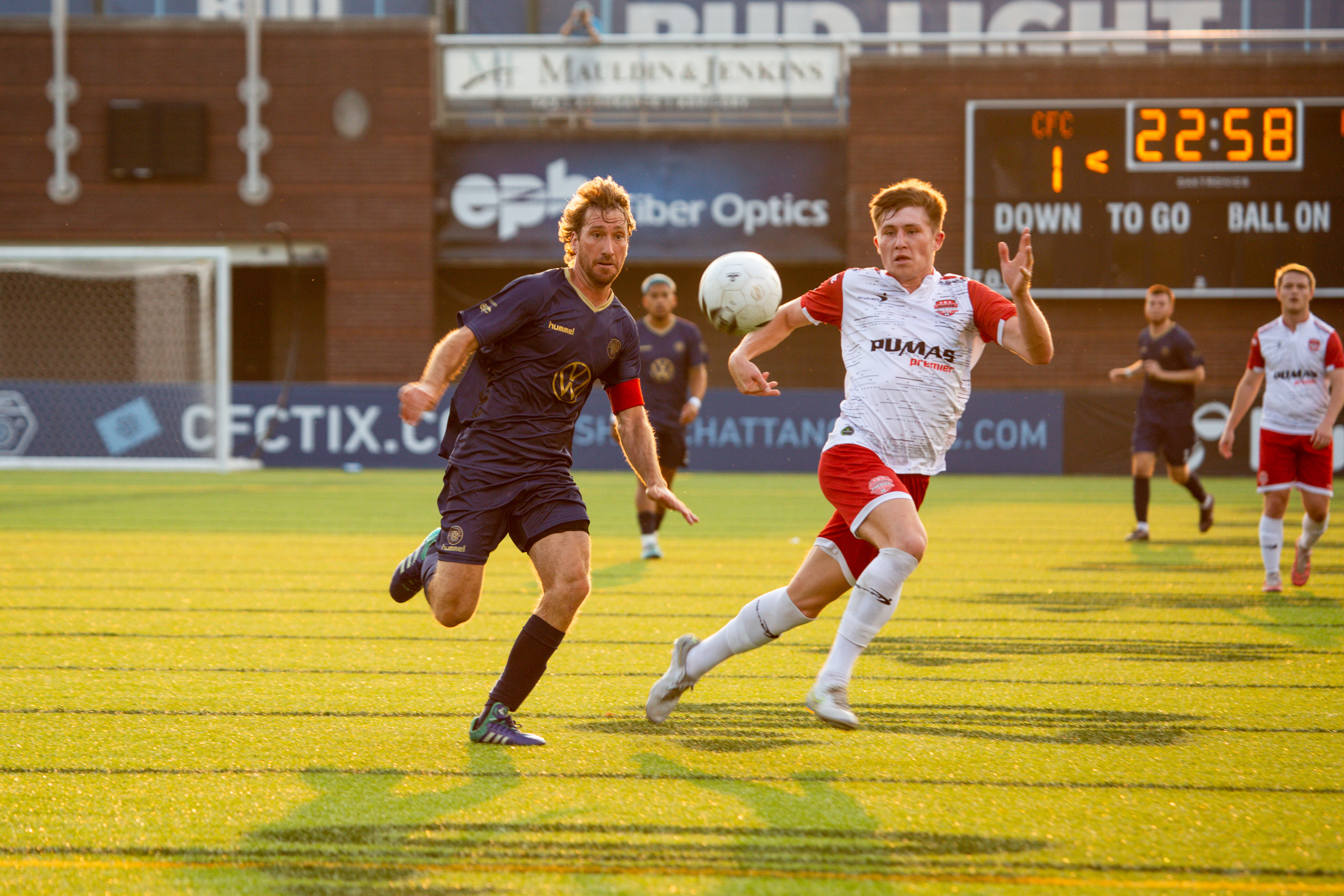 Until his mid-teens, Hernandez had always seen himself as more of a player. However, that all changed when he volunteered to help out with one of the youth teams at his high school Colegio Nuestra Señora del Recuerdo. It was there that he got the first taste of his true love – coaching.
"I come from a family of coaches, so I was really raised in that environment," he explains.
He goes on to point out that his father was the coach of the Spanish national volleyball team, his brother played for and coached the Getafe FC second team, and his sister is the current coach for the Spanish and Portugal national synchronized swimming teams.
"My first time being directly involved with coaching was when I began by helping out with the little ones who were jumping into the game," he says.
Now, at 33 years old, the former CFC attacking mid is preparing to make the jump to being a full-time coach for the club.
Going forward, he will be assuming the role of Performance Coach for the CFC men's and women's teams starting next season. This is a role where he believes he can leverage modern sports science (combined with traditional conditioning and his years of experience) to supercharge the performance of the club's teams.
Throughout this all, Hernandez is refusing to forget the city that gave him a club to play for, supported him unconditionally, and where he even found his wife (whom we first spotted while she was playing for the CFC women's team) – Chattanooga.
Hernandez has acted as one of the assistant coaches of the CFC youth affiliate team for some time now. Hernandez believes this next career move will increase the amount of soccer related community engagement he is able to be involved in.
"I do a variety of work with the [CFC] Academy, as well as the club foundation," he says. "I am also a member of the Chattanooga Sports Ministries. I'm gonna continue to put in my time in these places so I can help kids develop and connect the community with the sport of soccer."
Hernandez also hopes to be able to expand his community work into non-sport areas, something he's only been able to dip his toes into as of yet. Hernandez is especially excited to further his work with Chattanooga Ministries where he will be working closely with their food pantry affiliate, Chattanooga Area Food Bank.
"Everything I do is soccer related, but I want to change that," he explains. He understands that the positive effect he can have on his community extends far beyond that of just sport.
While it's abundantly clear that Hernandez is excited to take this next step in his career, he also holds adamant that he will miss being on the pitch. It's a place that holds a great deal of important and impactful memories for him – however, there is one on-pitch moment that clearly stands above all the others:
"The 2015 NPSL National Final was the best moment for me," he explains. "There were something like 18,000 people in attendance, and I even got to play against legends from the Spanish national team."
Juan Hernandez has spent a lifetime in and around the athletic world, but it's his intimate experience and understanding of the officiating side of sports that has allowed him to push his career beyond the confines of the average athlete.