WEEK 1 HIGHLIGHT POLL RESULTS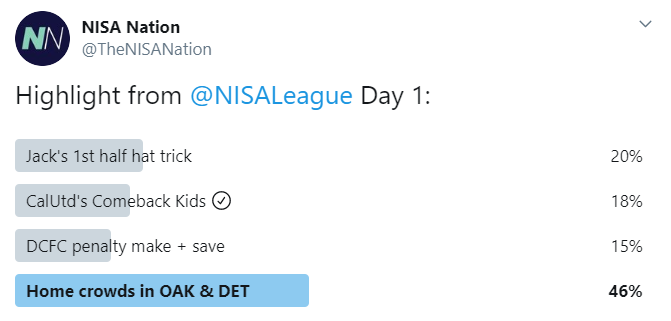 With last weekend's matches behind us, let's take a look at what NISA Nation felt was the performance of the weekend.  In just Week 1, NISA fans saw both clubs battle in Detroit and a first half hat trick and an epic three goal comeback in Oakland.  There was plenty of action to choose from but the fans got it right as the atmospheres in both Detroit and Oakland were amped up to XI at each match.
Great crowds in Oakland and Detroit are worthy winners of the NISANation Week 1 Highlight poll.  They have set the standard for other NISA communities to aim for.