Atletico Atlanta
By: Alexa Doebler
As we head into the Independent Cup, a tournament that brings together both pro and amateur clubs, NISA wanted to highlight some of these amateur clubs that you'll see taking the pitch over the next month.
This week we chat with Joao Garcia of Atletico Atlanta, a club whose first match is a big one, taking on NISA Pro Club Chattanooga FC. As Garcia put it, "We are especially excited to play against Chattanooga, which is a big one here in our area. They have a great atmosphere in their stadium. It's a beautiful stadium, with a city who just loves that team. So we are really excited about the trip to Chattanooga and to get to play against a professional team. I think that will be a highlight of our time in the Independent Cup."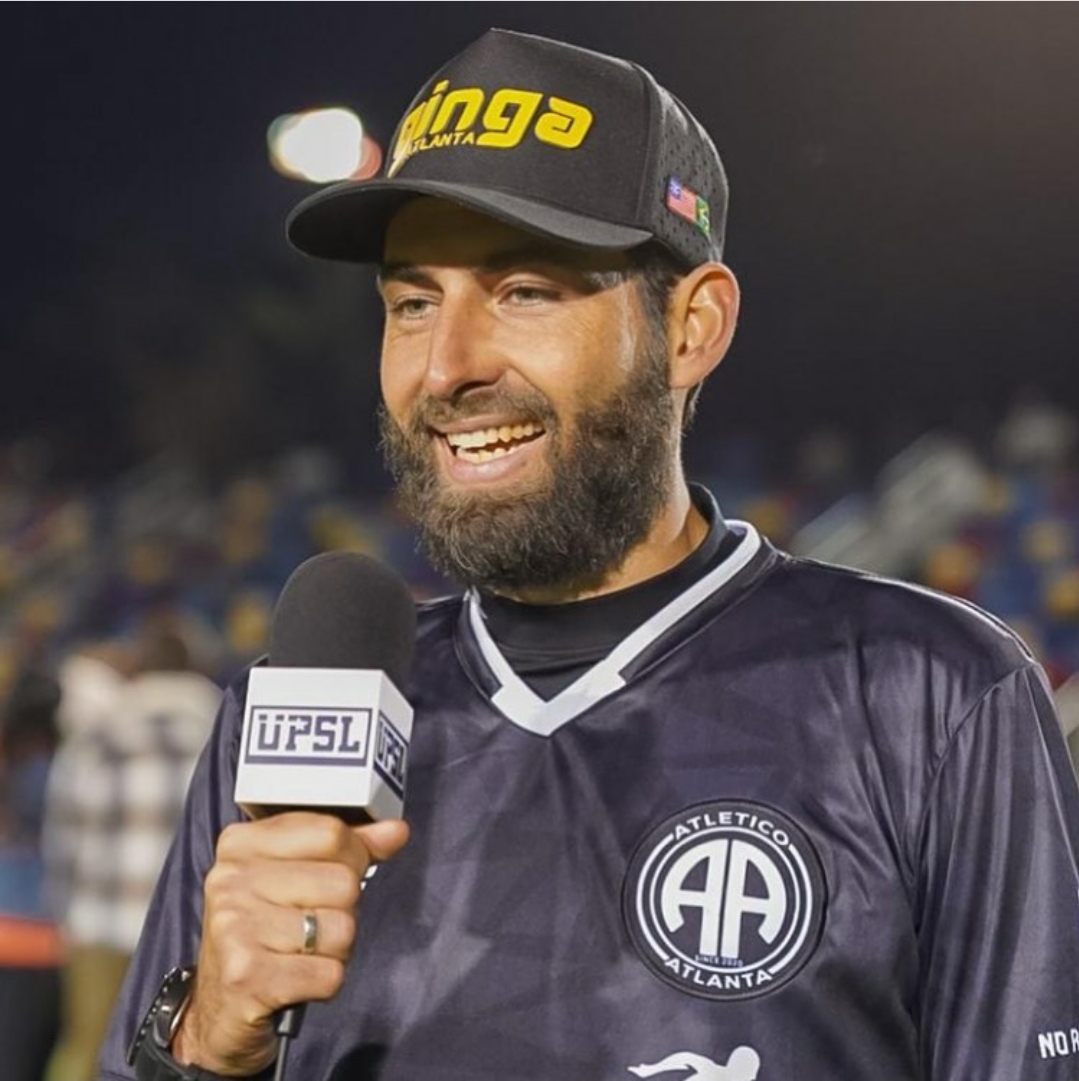 For those unfamiliar with Atletico Atlanta, the club has a short but impressive history and is led by two men who truly know their stuff. Joao Garcia coached at the collegiate level for 7 years. He then went on to become the National Team Coach for the Brazil Indoor Arena Soccer Team. He also was Assistant Coach for the NISA Atlanta Team prior to Atletico Atlanta. His partner in leading the club is Rodrigo Cruz, President of Atletico Atlanta. Cruz has an impressive resume as well. Cruz was a professional player for 9 years, playing in Europe, Asia, and Brazil. He then played a year for UPSL here in the US.
These two clearly have the experience and know how to run a soccer club. What's interesting though, is that running a soccer club was not what they set out to do. What is now Atletico Atlanta began as a college placement program where their goal was to help kids find their next steps. Cruz and Garcia started with helping international students find scholarships to universities and things grew from there.
"We started growing; we had 8 players, then we had 16 players. So we started playing friendlies against universities. And we were doing really well! My partner Cruz and I were like, 'Wait a minute, we have a pretty decent team.' So we put the kids in the UPSL.
"The pandemic hit 2 days before our first game. Our program was called Ginga University. And when we went to the UPSL we renamed it Ginga Atlanta. We figured we're joining the league, let's put our city in there. And we still had the goals of helping kids get into university, but we will also participate in the league.
"Things escalated quickly for us. We weren't expecting what came to happen in the next 8 months, going 21 wins in a row and ending up national champions."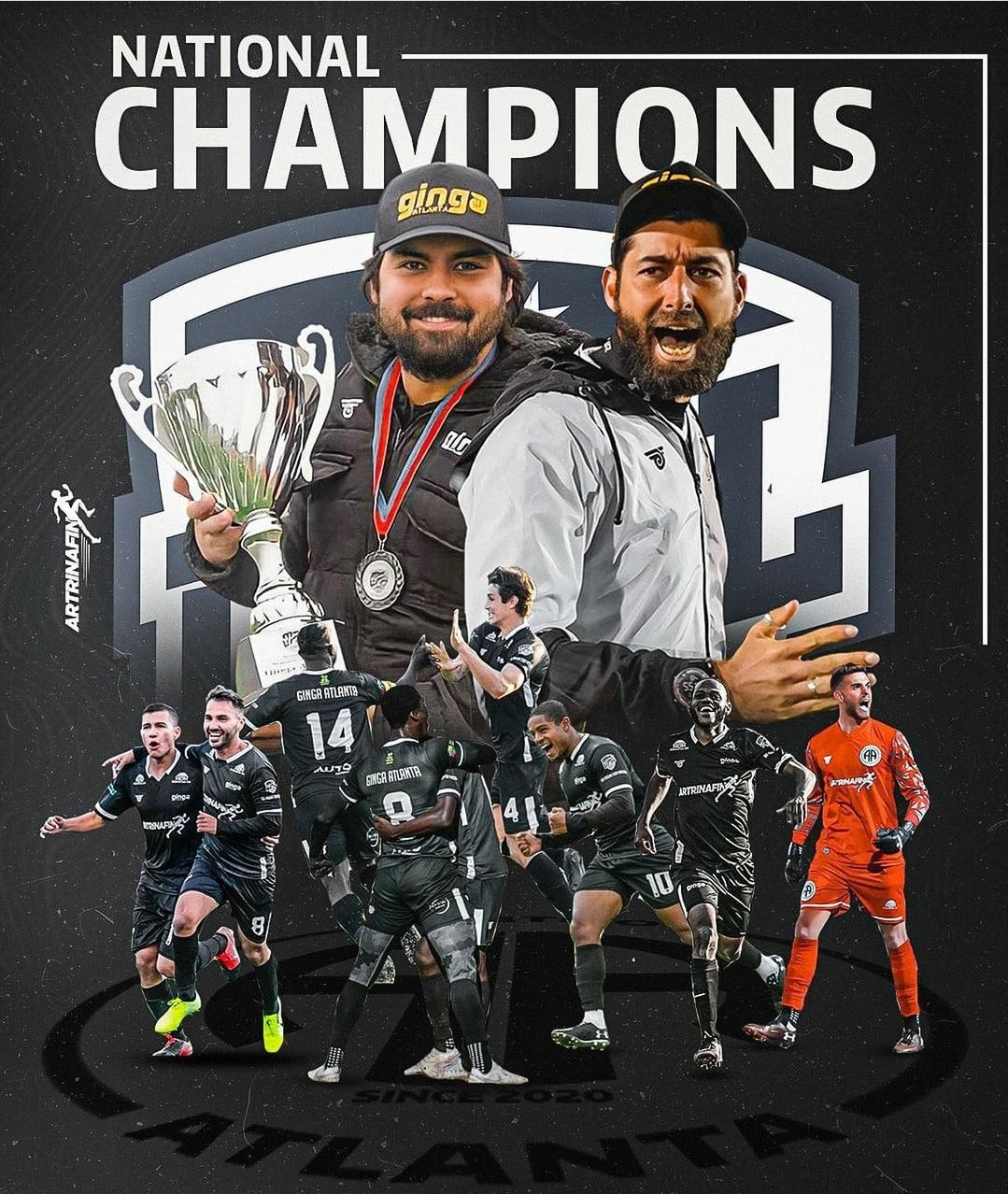 The club had a whirlwind beginning, between the pandemic arising right as they were entering the amateur league and the quick success they had on the field. The club was still finding their identity even while the success was bringing much attention their way.
"After the regional final match, I took a couple days off and had a road trip with my wife. And in the car, I called Cruz and I said, 'Man, we're now in the national final four!' I mean this is something we didn't expect. We were just trying to get kids college scholarships.
"I told Cruz 'I think we need to change the identity, to really become a soccer club.' Because Ginga was very Brazilian. It's a Brazilian word that means swagger, creativity, style. But I felt we should have a name that had more of the feel of a soccer club and we came up with Atletico Atlanta.
"We decided to change it right before the final four because we knew all eyes were on us, we were the undefeated team, 100% record…so we just felt it was the right time to go and have a brand change so everyone would know who we are. So we did it that quickly. We drew up a new logo, got the uniforms delivered…which arrived like 2 days before the semi-final!
"And that's how it was born. Cruz and I were just trying to help kids get college scholarships."
And having an amateur club seemed to help in their mission to help kids find their next opportunities.
"We now also have kids that finish college and are looking for those professional opportunities. And we've had some success with that [players going pro]. This past year we had 11 players go to USL League II, 2 players went to USL Championship, 1 player went to Cameroon, 1 player went to Spain.
"So that's what we try to do. We try to be an avenue to give players visibility and hopefully help them take their next steps in both school and their career."
When asked what he and Cruz feel their bigger mission for Atletico Atlanta is, what their deeper meaning behind what they do is, Garcia's answer lived up to their original vision when they started out as a college placement program. Indeed, for them, it is bigger than soccer.
"Overall, our mission is to help create good men that will become good husbands and good fathers. Over anything else, that's really what we want to do. We are a really strong faith based club. We don't have a religion, we have many players with all different religions on our team. And we feel what's important is to have that faith, to believe in something. So, really that is our end goal.
"And also just to help these kids in knowing that there are a lot of opportunities within the industry. Within the sports industry, you don't only have to be a professional player on the pitch. You can become a professional in the back room staff, in marketing. For example if you like to do videos, you can go into being a graphic designer or run a youtube channel for a club. We just really want to open these kids' eyes to the fact that there are so many opportunities in the industry. That it's not a make or break, I have to be a player. There are so many different roles within the sport that you can work at as a professional. We know that going pro in the sport is a slim chance, maybe 5% of them will make it to that level. Careers, even if they do make it, won't be that long. But if this is what you love, if this is your passion, you can find other roles in the sport. So we try to open their eyes to that.
"We try to teach them that you have to be a professional in your mentality, in your mindset, that you take in your day to day, your routine, that it's not just 'I'm a professional because I get paid'. Because that [mentality] is what will help you for the rest of your life. So if you can find other passions within the industry, that will keep you in the game. And even if you don't stay within the game, that professional attitude, that mindset, whatever you decide to do, it will be beneficial to your career, whatever it is. Being a professional, making sacrifices, having a positive mentality and approach to your daily life, that's what we try to instill in these players."
And this vision extends into the community for them as well.
"The community in Atlanta is so international. People come from everywhere. We try to get into the youth soccer programs, get out to games, help with delivering food. We have a relationship with a food bank and every week they give us some food to distribute to our players but also to the soccer community that is around our club that need help.
"It's so important for the young kids to have someone to look up to and to push them in the pursuit of their dreams, their objectives. We know that these kids are full of dreams, and to see someone who's older, who looks like them, who have come from where they are, to see them doing it, that gives them motivation that it's possible. They learn that if you work hard and are passionate and determined, it is a possibility. We hope to extend even more into our community in the coming years, not only just in soccer but in all aspects."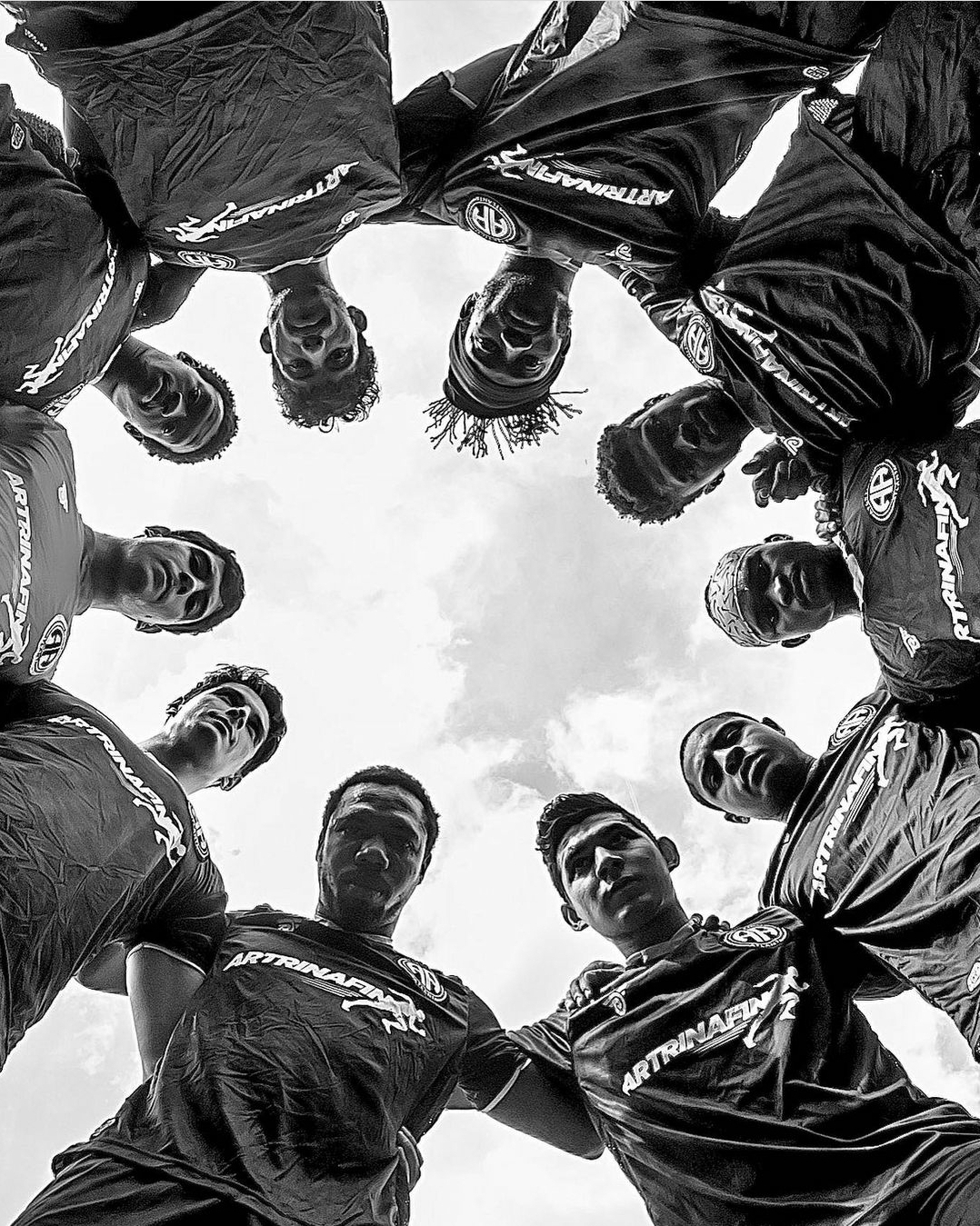 As we wrap up talking about the club, we again look forward to what's next for Atletico Atlanta.
"The Independent Cup, it's just so important. It's a competition that puts professional teams with amateur teams. That is always so beautiful because you are giving the opportunity for players at a lower level to get exposure, to be seen at the professional level. And that's what they all want… the 'I just want to play in front of a professional coach' or 'they can see that I'm just as good as this player'.
"It's just so great that NISA is giving the opportunity to these players to be put on that professional stage. And it came at a good time. We were looking forward to playing in the Open Cup and this year they aren't having it. NISA jumped in and built that opportunity for these teams to have that experience and showcase themselves in front of professional teams.
"And the end goal for us would be for the club to turn pro. And you see that example with the Maryland Bobcats. They were UPSL National Champions and now they are a professional team in NISA. And we'd love to follow in their footsteps and hopefully one day be able to play in NISA Pro as well. It's a huge market down here in Atlanta, with so much potential, that it deserves a team in the 3rd division, you know, a smaller professional team where local boys will have an opportunity to show themselves and reach to those next levels."
It is very clear the passion that Garcia and his partner Cruz have for providing young players with guidance throughout their stages of life. Always the goal seems to be what can they build for these players' next steps, what opportunities they can create for them.
Check out Atletico Atlanta playing Chattanooga FC this Saturday (July 10) at 7:30 PM (ET) at Finley Stadium.