Space United FC
By Alexa Doebler
Next up in our series is Space United FC Founder and CEO, Camilo Tobacia. Tobacia's own story is so deeply intertwined with the development and identity of the club that to know about Space United FC, you really need to start with Tobacia's story.
"Soccer runs deep. All the way back. Since I could walk, really. I was born in South America in Bogota, Colombia and I played soccer from when I was 3 or 4 years old with my brothers. I have 3 brothers. We were 4 boys and we were always chasing the ball. Living in South America, it was just part of the daily routine. We were always tuning in to watch the Colombian National team with family. It just was really an everyday thing. Even with school, once we finished classes and went to recess, it was soccer 100% of the time," Tobacia recalls.
"Then as I was growing up, it led me to a competitive club, Millonarios FC. I joined the youth league as a 14 year old, where I was training with them, traveling with the team to different countries in South America and Central America. From there, it really just grew from a passion to really building soccer into my life and taking the resources it provides from the perspective of leadership and things like that. I was a boy of very few words actually and I think soccer gave me a good outlet to connect to other players and sort of come out of my shell and be more expressive."
Tobacia then went on to play for the Colombian National Team and was named MVP during his time with the team. As a player, he was known for creating opportunities. It should come as no surprise, then, that creating opportunities off the field would become quite a large part of his mission in life.
The first opportunity Tobacia created came simply out of a desire to connect with co-workers over a shared passion- soccer. This small way of connecting would lead to what we now know as Space United FC.
"The team was originally founded 7 years ago in Los Angeles. I went to school for engineering and completed my engineering degree. Then I started working in the field which eventually led me to Los Angeles to working for SpaceX. I started in 2014 building rockets, which is just like the coolest job I could dream of. Growing up I had a very good influence from my parents in terms of guiding us through the foundations of education and finding the appreciation and love for it. I can see it now. When I was 14 or 15, you know, you don't see it in those ways. But now, I appreciate them giving us those foundations. All of my brothers and I eventually became engineers. Two of us are even working in the same industry. So, that is what led me to working for SpaceX. And that's where the team originally began. I founded a team mainly composed of SpaceX employees.
"Then the team grew and we got to know the community and they got to know the team. And it just started to have its own body, its own life in terms of what this team could actually do for the community. Little by little, it started expanding. We opened up the roster to players in other space companies that also joined the team."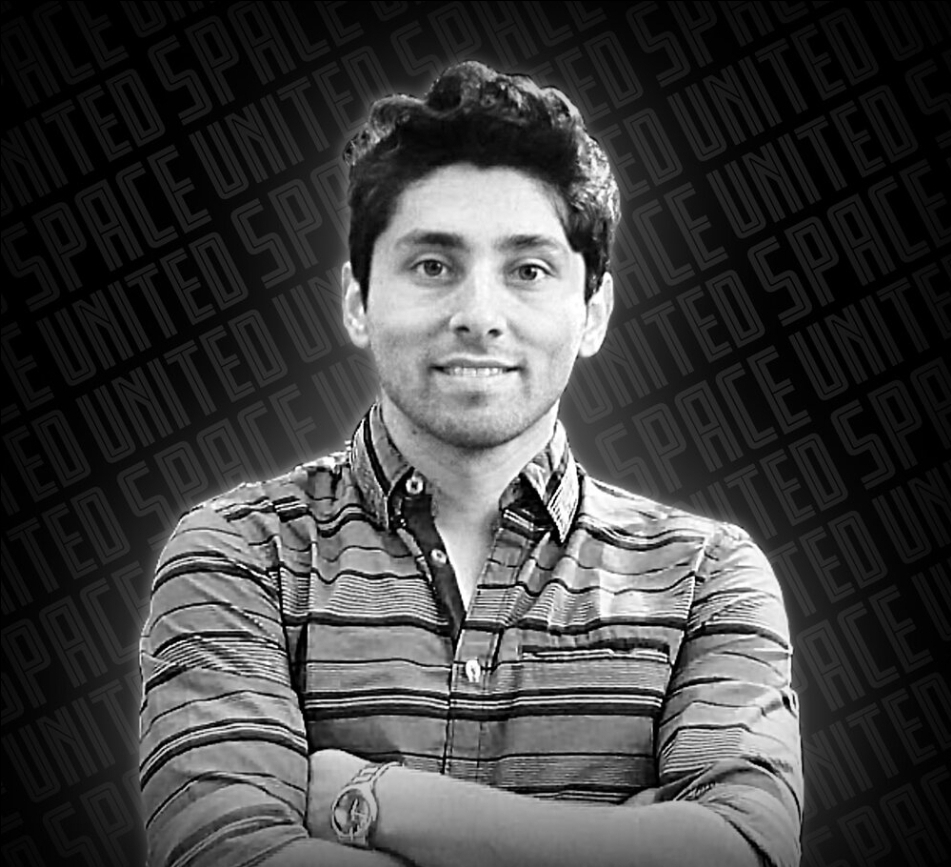 It didn't take long for Tobacia to recognize the next opportunity that was presenting itself as the team began growing. He could see the connections building with the local community, kids in particular, and knew there was a path there to something more.
"The beautiful part about the story of our club is how this just happened so organically. We just got together as engineers who wanted to stay in touch with soccer which was our other passion. And it just took on its own momentum and identification. And when we were playing tournaments in Los Angeles, we found that kids were coming up to us, trying to figure out like, 'How is it that these footballers are building rockets?' It just sort of generated this question.
"And we thought, 'Maybe we can actually use this platform for social good'. We thought we could bring awareness to the space industry, which is growing but also is going to be such an important pillar of technology and humanity advancement. Additionally, and maybe most importantly, we could bring diversity to the industry. We are a Latino family. My brothers also work in the space industry and we know that when we were in South America we did not have great resources in space in particular. And that probably translates to many minority families that don't have a lot of resources that engage them in this sort of world. And that's one place we want to make sure we have an impact and connect with people that don't typically have access. We make sure to reach out to those communities that don't often get access which led us into a path where we were connecting with schools and STEM organizations that wanted to learn about rockets but also seeing how sports could engage students. It made it more relatable for them.
"Some of our community outreach programs involve us, space engineers who also play on the team, connecting with students from schools that don't have a lot of these resources. And a lot of times, we'll also do these conversations in Spanish and so it's the first time that these students get to hear from people who maybe look like them or sound like them in their own language telling them that they can also have an impact in the space industry. And then obviously, we talk too about sports, because my brothers and I, sports had a big impact in forming us- from the body-mind perspective, making sure we have that mental growth as well. And we knew it played a part in our upbringing in developing those skills like teamwork and leadership. And how we now understand that those things ended up playing into our careers actually."
And the Club continued to expand as Tobacia's career progressed.
"I was with SpaceX for close to 6 years and then I took a position as lead manufacturer/engineer for a company in Seattle called Blue Origin. So, I moved to Seattle and it was just the perfect opportunity to continue the same methodology that we used in LA. And my brother is still in LA, so he manages the team in Los Angeles and I founded the team here in Seattle mostly composed of Blue Origin employees and SpaceX employees, the two companies here that are in the space/rocket industry. We organized a year and a half ago and we've been playing in the local league."
Space United FC has a clear mission that goes beyond soccer. Tobacia knew that his two passions, sports and academics, or more specifically, soccer and space, had provided him such positive purpose in his life. And he was seeing how the two were now shaping into an opportunity to give that back to kids, to help them find an interest in something academically through the shared interest of soccer. And Tobacia and his team, or as they refer to it, Mission Control, have come up with so many ways to engage students in the parallels between soccer and space, in turn, creating an interest in a field often not put forth to them.
"We are super excited because we did the numbers after some time and we realized we've connected with over 7,000 students all over the world, in Colombia, Dubai, Argentina and obviously the US, which is pretty exciting. So now we have founded a nonprofit organization called Goal For Launch and we're using that organization to reach out to these communities and help out."
While at first soccer and space may seem like an unlikely pairing save for Tobacia's life story, he explains it in such a way that it immediately resonates.
"Football being a global sport and space being this thing without barriers, it's sort of two worlds that come together as elements that connect us all, without any borders.  Like when we reached the Moon, it was humanity's achievement. It's the same with sports. It unites the world as well.
Tobacia and I talk of the parallels for a bit, speaking of how within the space industry, there can be competition to be the first, to make those new advancements, but when one does it, it's humanity's victory, it's a global success. And the same can be said for soccer. We compete on the pitch, we want to win and be the best, but off the pitch, we are all soccer players. We all want to advance the sport and have the sport become a huge success which means we come together off the pitch.
And that is simply looking at the parallels in the broader view. When you have engineers playing soccer, they can tell you just how much science learning opportunity there really is happening on the pitch.
"So now we are excited to connect with our STEM programs in the community and build those connections for game day. One thing I think I'm really excited about is to see some real time engineering come up in games. We're going to have opportunities for students to shoot a ball and see it in real time, the trajectory and how much force they applied, marrying all that together and how it translates into physics."
Another initiative the club has is their Postcards in Space Program. The initiative asks students to envision what the future of sports looks like, specifically the future of sports once it reaches space. Students draw their vision on a postcard and send it in. It then is loaded on board a rocket that orbits Earth. After the return, the postcard is stamped that it has flown through space and is returned to the student.

Of course I had to ask the engineer himself what his vision of sports in space would be. His answer showed his passion in spades. Tobacia could've likely kept going with ideas. And that passion is what is engaging students to be creative thinkers.
"Actually nobody's asked me that! I'm always asking others but no one has asked me. Ok, so my vision, I mean I come to it with a bit more of the technical aspect of it. And when I think about the possibilities of sports in space, I just try to think about…well, getting to space is not easy, and then getting to space utilizes specific hardware in terms of rockets and boosters and the materials that you use. So when I think about those terms, I think we utilize some of the rocket parts like the large cylinders that make up the rocket and we play soccer inside this cylinder. And maybe this cylinder rotates to generate some artificial gravity. Also though, on the Moon or Mars where there is different gravity, I could see maybe the field being a lot bigger and when you kick the ball, the ball moving much higher and farther distances. And you can jump higher, it's almost like superheroes playing soccer…that would be pretty cool."
Turning our attention back to the team that will be taking the pitch during the Independent Cup and the game itself, Tobacia is excited for the opportunities and future for the Club.
"Our hope is to continue growing and elevating this platform, so we see NISA being a great platform where we can bring a third flagship team that elevates our message as well as sports performance.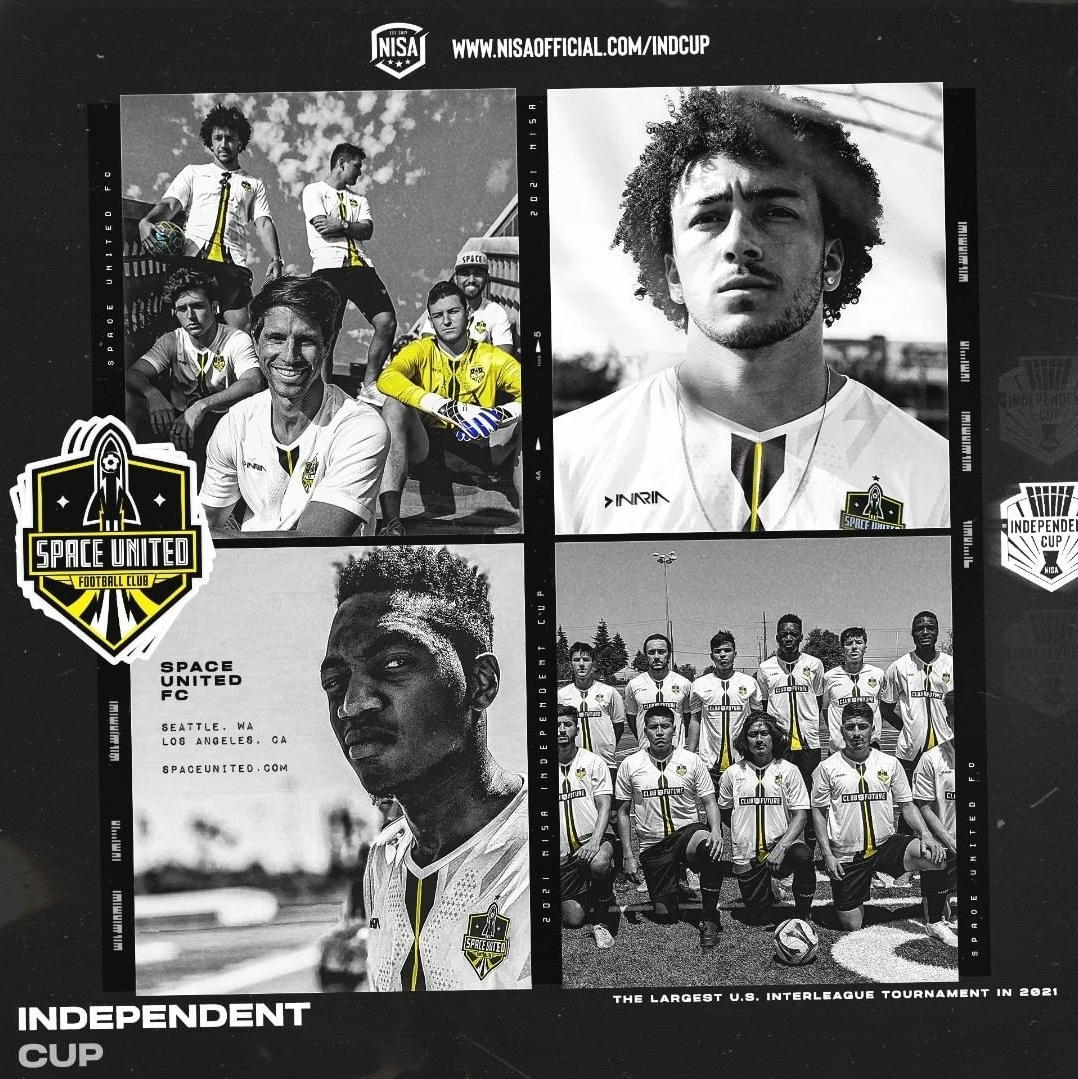 "The Independent Cup is a great opportunity to see Professional Clubs and Amatuer Clubs sort of on a level playing field. I think that is just really important. And when I saw the graphics come up from NISA for all of the regions, it was such a great view, such a great vision to see all these different teams in all these different geographic parts of the US. It was just like, 'Wow this is such a great way to start growing the sport as well'. For me, it is the coming together for one cause, for football. That was very important to see all the teams coming together in the different geographical parts to further the sport. Particularly seeing how it grew this year from last year, like last year was mostly East Coast teams and now this year we see teams all over the map. So that is very exciting.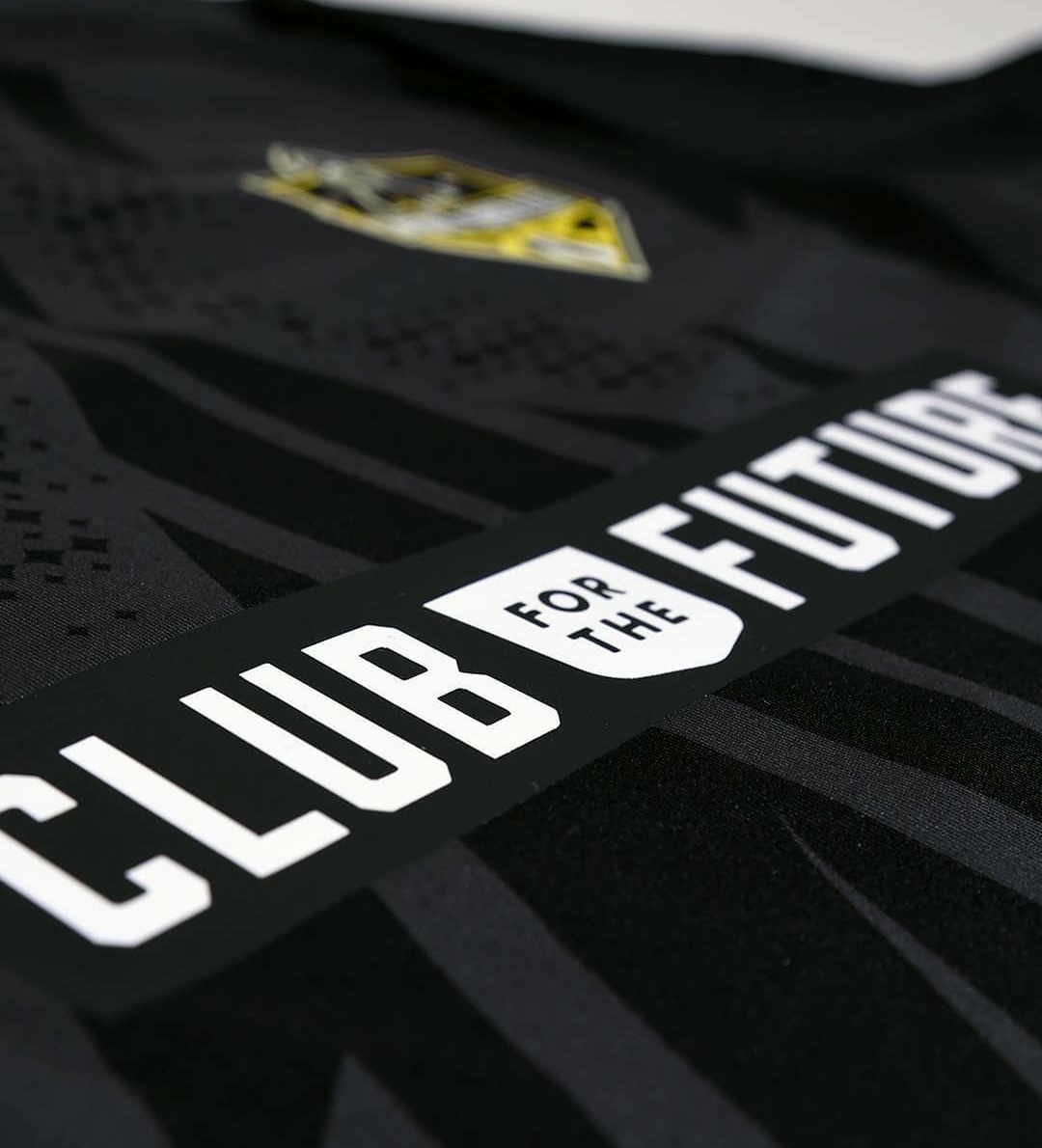 "I also think it's exciting that these will be the first games for the Chicago House, I think that will be really cool to see them. For ourselves, I think it's going to be a great challenge because up to now we've been just competing in local leagues and doing a lot of community work, especially during the pandemic, we really shifted our focus to the community outreach with Goal For Launch. But the NISA Independent Cup really is kicking things off for us to share our mission at a larger scale here in the US. I look forward to networking and getting to know more clubs and communities that might be both interested and connected to what we're doing with the education side as well and how football can help bridge these gaps.
"We are anxiously awaiting NISA Nation as well. And we've had a lot of interest from Cape Canaveral, Florida and Austin, Texas which are two space hubs who have reached out to us about starting their own Space United chapters.  And hopefully, we can use the platform of the Independent Cup to help us grow and find those connections to help us take that next big step into the professional level."
Catch Space United FC tomorrow (7/24) at 5 pm PT as they take on Bay Cities FC.