By Sebastian Johnson
When Albaraa Alsoufi was 11 years old, he visited the homeland of his parents – Yemen. It wasn't his first visit to the Middle Eastern nation of 31 million – that would've been in 2001 when he was barely a toddler. But it was the first time he was old enough to take notice of the environment around him.
"When I arrived in 2011, the civil war had just gotten bad," recalls the midfielder with new National Independent Soccer Association side Gold Star FC Detroit. "I would hear gunshots and bombs going off in the middle of the night, so I was never able to sleep. My family and I used to stay up with candles because there was no electricity at night."
It was a far cry from the world he understood – the world of Dearborn, Mich., a suburb in the greater Detroit metropolis.
"It was very scary, but it was also very humbling," he adds. "People were so grateful for everything they had despite the circumstances."
Even with the clear differences, the distant locale he found himself in wasn't entirely alien to Alsoufi, as Dearborn has the highest proportion of Muslim-Americans of any city in the United States (41.1 percent as of the 2020 census). Due to the sheer number of Muslim-Americans living there, it has become an important center of Muslim life in America – even boasting the largest mosque in North America. Needless to say, Alsoufi was accustomed to being around people that talked like him, ate like him, and looked like him.
Alsoufi's entire life has been defined by the dichotomy he was born into. Born and raised in America, but still possessing a strong connection to his ancestral homeland. He is a true son of both the United States and Yemen.
This unique mix of heritages has instilled in Alsoufi a rare strength – one indicative of two places that face challenges to this day but continue to push forward. For Alsoufi, heritage and family is his greatest source of strength, pushing him even to play the sport he loves at a professional level.
It shouldn't come as any surprise that Alsoufi would eventually become a pro soccer player. Not only is it deeply ingrained in the cultures he grew up in, but professional soccer skills seem to run in the family.
"My father played professionally for Al-Ahli Sanaa back in Yemen, so I was born and raised with the sport," he remembers. "It's been a part of my life for as long as I can remember."
This relationship has formed a much needed emotional support for Alsoufi as he has navigated his way through the world of professional soccer.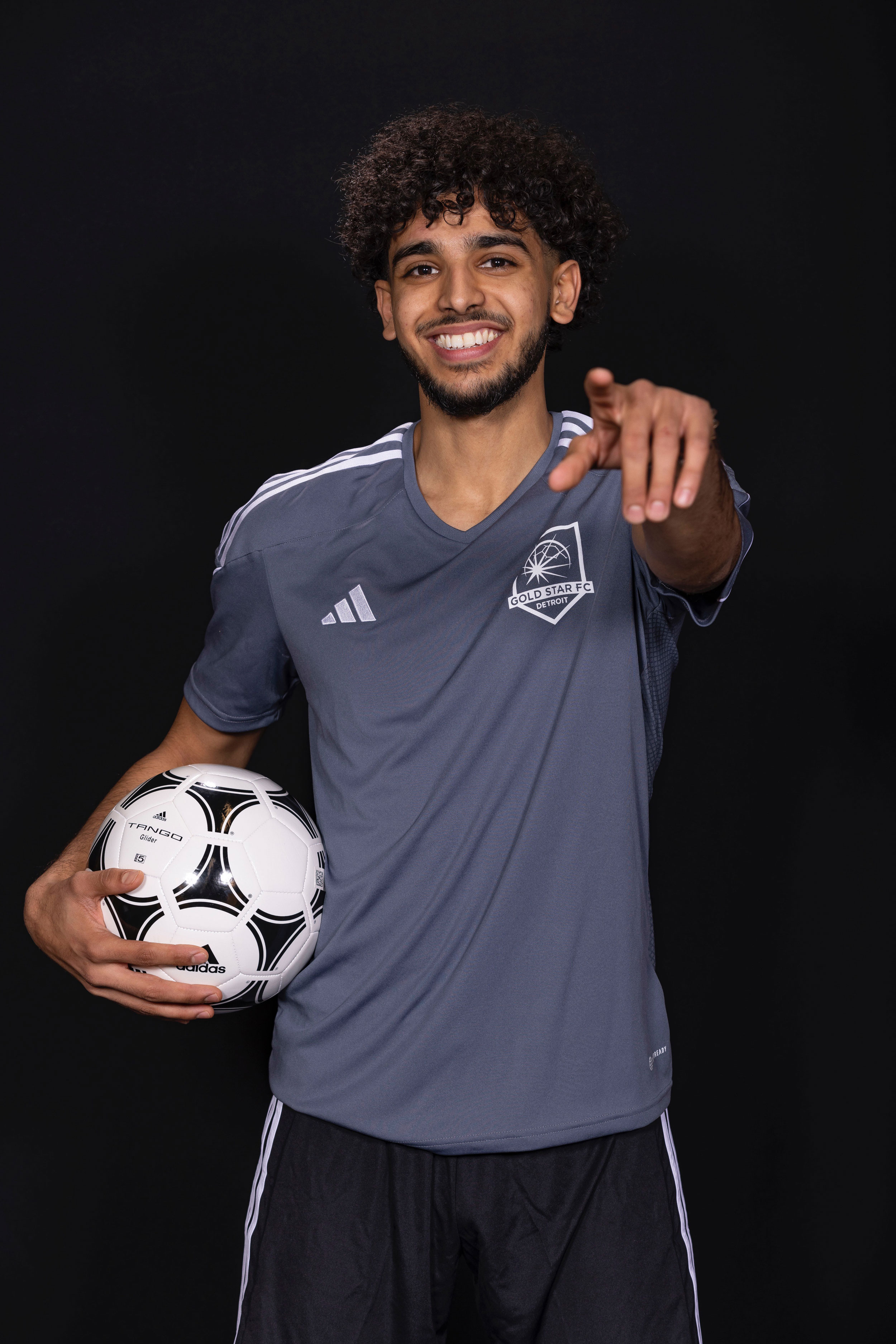 "I have learned more about my father's career as I have faced adversity in my own," he says.
A big moment of learning for Alsoufi was just this past summer when he required season-ending ankle surgery – something he thought he would never have to deal with. It was in this time that Alsoufi's father was able to share his experiences getting the same injury when he was a young man playing professionally.
"Something my father said that has stuck with me is that everything happens for a reason, and that this injury was going to build my character," Alsoufi recalls. "He said that it would only make my journey even sweeter, and that when you find yourself at rock bottom the only way is up."
This helped Alsoufi to heal emotionally as well as he did physically.
In addition to his father, much of Alsoufi's drive to succeed comes from a sense of obligation to the people of both Detroit and Yemen.
"Detroit isn't so much a city as it's a culture," says Alsoufi. It's a sentiment he maintained for the entirety of our conversation. "As they say, Detroit is a small city that has big dreams."
Alsoufi believes that both Detroit and Yemen have better days ahead of them, and indeed as long as people like Alsoufi continue to champion these places, he will not be proven wrong.