NISA: New Opportunities in Player Development
By:NISA Nation Staff
As the world of sports continues to develop and accelerate like the rest of society, the particular development of youth soccer players into professional soccer players has continued to advance. In particular, within the last two the three years, some of the most talked about professional soccer players are under the age of twenty-three, have commanded exponential transfer fees, and reframed the narrative of who and what professional soccer players look like and represent. With an external environment such as this, NISA is committed to providing youth soccer players all across the United States with the opportunities and resources to pursue their professional aspirations.
In the current world purview of professional soccer academies, the structure is similarly complex to the American soccer landscape, but has less layers. In countries like France or Brazil, many youth soccer players play in the street and or play for their local youth soccer clubs. After playing in local tournaments or showcases, which are frequented by scouts from various professional soccer academies, select youth soccer players will be invited to trial and potentially join a professional soccer academy. According to the New York Times, youth players in academies such as AFC Ajax will train four to five days a week and play games or tournaments on the weekend. It is in this environment that some of the world's best players such as Kylian Mbappe, Joao Felix, and Christian Pulisic have developed.
To further emphasize this, Christian Pulisic was developed in both the American soccer landscape and the World Soccer Landscape. In the beginning, Christian Pulisic began his soccer career in the Mid-Atlantic, but his development as a youth soccer player was interspersed with living overseas and training at FC Barcelona's famed La Masia Academy. However, it was in his formative teenage years when the opportunity arose, for Christian to move full-time overseas and join Borussia Dortmund's famed youth academy. Since moving to a European professional soccer academy, Christian Pulisic has gone on to become one of North America's pre-eminent professional soccer players and recently moved to London to compete in the prestigious Premier League. Thus, even though Christian Pulisic began his development in the United States, the access, scale, and prestige of international professional soccer academies clearly illustrates that the American soccer landscape needs more quality professional soccer academies.
As a professional soccer league that will span across the country, NISA plans on developing professional soccer academies that offer youth soccer players within and beyond large metropolitan areas, the opportunity to train and develop in a professional environment. These academies will be designed to mirror how professional soccer academies are established in the United States and abroad. This includes: having a multi-developed youth development program, a clear focus on helping youth players develop the technical skills needed to play at higher levels of competition, and integrating academy teams into the local soccer fabric of various communities to not just represent an opportunity to aspire to, but to also emphasize that there are organizations all across the United States that truly care about the growth of soccer.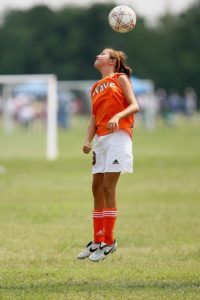 In regards to the youth development set up; the intention is to have youth academy teams that range in ages from twelve to eighteen. This is designed to comprehensively develop youth players in the beginning of their formative player years, while also providing the opportunity for youth players to potentially play up or down a level depending on the type of development they need.
As the world of professional soccer continues to grow and evolve at an elevated rate, while the United States has a reputation for emphasizing athletic prowess, it is imperative that the overall technical level of youth soccer players from the grassroots level and above rises across the United States. By creating professional soccer academies in and beyond large metropolitan areas across the United States, NISA is helping develop future generations of American soccer players with an emphasis not just on athleticism, but also on importance of being technically proficient. Last, by integrating NISA professional soccer academies into local communities, it shines a light on the multitude of soccer players across the United States that did have the opportunity to be seen or potentially play at the professional level. Furthermore, as each professional soccer academy will be local, each NISA professional soccer academy will have its own unique culture and playing style that represents the various communities that NISA is located in. In closing, not only will NISA bring professional soccer to various communities across the United States, but NISA will also develop and support future generations.