What is the NISA Challenge Cup?
By NISA Nation Staff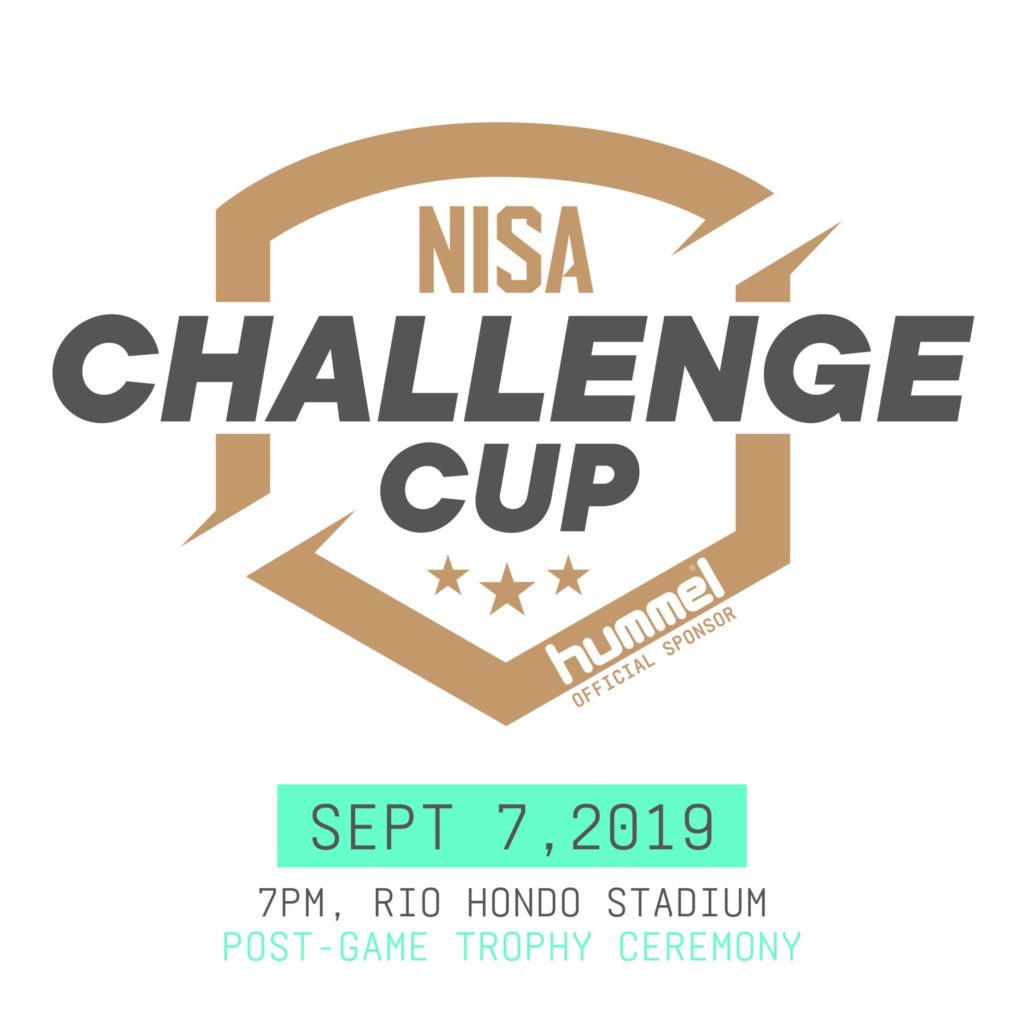 Tonight at 7pm Pacific, two Southern California neighbors will make their long-awaited debuts in NISA and play for the NISA Challenge Cup.  Besides it being the first professional game for each club, the Los Angeles Force and San Diego's 1904 FC are playing for a trophy.
The NISA Challenge Cup is a celebration of the derby.
If you have been following along to the first month of NISA Nation, you know that NISA does not believe in territorial rights restricting where clubs can establish themselves. To celebrate the kick-off to this season (and subsequently each season to come), two local rivals will be pitted against each other to stoke competitive fires that will last all season and set the bar for other division rivalries to try and reach. With some of the groups we are speaking to about expansion, the potential is there that this match will be played in future years between clubs in the same state, the same metropolitan area or the same community.
Obviously, the Force and 1904 are both based in the same state so when 1904FC make the 100 mile drive up the I-5, it is ideal for these clubs to go head-to-head for the first Challenge Cup and commemorate the first of many Southern California derbies.
Of course, one-off rivalry games with a trophy involved are not unique to soccer.  College football has some of the best games where winning is often all that matters in a campaign – even when the game has zero ramifications to the division standings.
The winner of the Civil War in Oregon gets to lift the Platypus Trophy, an animal with features of a Duck (Oregon) and a Beaver (Oregon State).
College football's oldest trophy is The Little Brown Jug played between Michigan and Minnesota, who have been playing for the Jug since 1903. It's not just trophies or jugs that teams play for as fellow Big Ten teams Indiana and Michigan State play for the Old Brass Spittoon.
The Red River Showdown between Oklahoma and Texas is played in Dallas, Texas with the winner getting a Golden Hat, a ten gallon cowboy hat made of bronze. This game has been played since before Oklahoma was granted statehood.
Rivalries and trophies are two of the greatest things about sport and as NISA gets going, we hope to follow in college football's footsteps by bringing memorable games and traditions to our clubs' supporters. Tune in to NISA Soccer at 10pm Eastern / 7pm Pacific to stream the match live and as always May The Best Team Win.